Agent And/or Distributor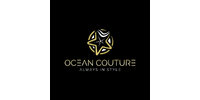 Hendrik Heymanplein 228 BE 9100 Sint-Niklaas
www.oceancouture.eu
Company description
To the beach... OCEAN Couture (women/girls) and SHARK Couture (men/boys) is the ultimate luxury holiday lifestyle Belgian brand.

The focus of our collections lies on sophisticated, sportive, and timeless elegance styled designs. They are a must-have for the distinguished global traveler.

The high quality fabrics (Italian & Belgian) are tested rigorously for endurance and strength whilst maintaining a fabulous sheen to show off your curves and your tan.
Jobomschrijving
We are looking for an agent to cover United Kingdom.
This collection can be presented both in singles stores and in chains.
Part of the job has to be done also on the road, visiting potential clients.
This task can start immediately as the part SS19 collection will be available in stock service and can be delivered from november; it means that turn-over can be generated immediately for direct orders and also collecting pre-orders for S/S 2019 season.
Good commission.
Profiel
Agent and/or Distributor for United Kingdom
Aanbevelingen
Experience with similar brands is an advantage but not mandatory.
Contact
Philip Verschuren