Community & Social Media Internship Sustainable Fashion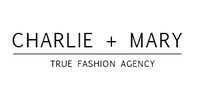 Niasstraat 35, 1095TV Amsterdam
agency.charliemary.com
Land :

Nederland

Provincie :

Departement :

Amsterdam

Stad :

AMSTERDAM
Company description
True Fashion Agency -
Our agency connects design driven sustainable fashion pioneers with future focussed buyers & influencers. From our showroom in Amsterdam East and our Pop up showrooms in Brussels and Antwerp we collaborate with the most influential retailers, stylists, journalists and industry experts towards a fashion future that is inspiring, sustainable and honest.

True Fashion Collective -
True Fashion Collective provides fashion consumers with inspiring news and tangible tools to be part of the much needed positive change in the fashion industry. Our goal is to bring the sustainable fashion agenda to the mainstream. From "niche" to "norm" as we call it. True Fashion Collective is fuelled by a team of dedicated fashion lovers and industry experts eager to bring critical debate to this issue. With our team of industry experts, who have been pioneering in the field of sustainable fashion for over 10 years we provide (fashion) companies with advice and content for their communication towards a critical fashion consumer.
Jobomschrijving
We are looking for a fashion loving student who is interested in sustainability with strong Marketing & Social Media skills for a fulltime internship at our True Fashion Agency and True Fashion Collective - starting mid June/ mid July 2018 for a period of 20 weeks.

What can you expect:
During this internship you will be helping to inspire fashion lovers worldwide to be part of the positive change in the fashion industry and get more 'ambassadors' in the game to spread the message further. With strong messages shared over our social media channels you will enlarge the group of True Fashion influencers. Your main task will be the social media planning, monitoring and expansion of those communities. Next to that you will monitor and update the websites and you will be involved in creating content for newsletters and assist with the production of our True Fashion Talks events. For these talks we invite industry professionals to discuss urgent challenges and possible solutions in the textiles industry and translate these into tangible actions. You will be based in our showroom, in Amsterdam East and work in a small team.
Profiel
Who are we looking for:
A Bachelor or Master fashion, branding, marketing or communication student, who is conscious or curious about ́true fashion' and open and motivated to learn. It's important that you're highly proficient in spoken and written English and know how to work with social media tools. Knowledge of InDesign, Photoshop, Illustrator, and HTML is a pre. We're looking for someone who has experience with building online communities, this could be on a professional level or from a personal interest.

Contact
Marieke Vinck