Graphic Design Internship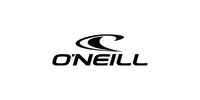 Warmond, 2361 HE, Oosteinde 32, The Netherlands
+31715600800
www.oneill.com/nl/nl/home
Land :

Nederland

Provincie :

Stad :

WARMOND OOSTEINDE 32
Categorie :

Contracttype :

Type van beroep :

Voltijds

Ervaring :

Student

Begindatum :

Asap

Taal :

Engels(Vloeiend)
Company description
O'Neill Europe B.V. is the European headquarters of the world famous surf and snow brand, O'Neill, which was founded in 1952 in California. The headquarter is located in Warmond (nearby Leiden). With its rich history and continued innovation, O'Neill strives to grow into one of the world's largest lifestyle and performance brands.
Jobomschrijving
What are your tasks and responsibilities?
•You will work on designs for instore and online; hangtags and lots of other kinds of design like packaging, windows designs and whatever comes your way!
•Our office is fast pace and we have new requests for designs every day, so you need to be ready to work hard, but in return learn a lot and work in a great team.
Profiel
Who are we looking for?
You must be enrolled in a graphic design course;
You speak English;
You're experienced in Adobe Photoshop, Illustrator and InDesign. You don't need to be the best, but we really need someone who knows their way round the programmes;
You pay attention to detail, you have some crazy ideas and you're eager to learn;
Available as per July-September
What does O'Neill offer?
A full time internship (32-40 hours) in a fun international working environment in the Fashion & Sports sector;
Professional coaching;
An internship at the world's number one surf and snow brand, and the opportunity to work with high calibre, experienced professionals;
An open and informal environment;
An internship for at least 6 months;
An internship allowance;
You will be working in the global marketing team in the European HQ based near Leiden (around 20 minutes from Amsterdam on the train).
Aanbevelingen
How to apply?
To apply, please let us know a little about you and where you're from, what kind of design you like and what you want to get from your internship. Please also send us your portfolio - we don't expect a 20 page portfolio, just something that you think shows you as a designer and shows us your skills!
Contact
Kim Luiten