Senior Project Manager Traffic (Delivery Lead)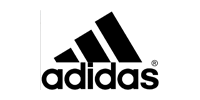 Amsterdam, NL
Land :

Nederland

Stad :

Amsterdam
Contracttype :

Type van beroep :

Voltijds
Jobomschrijving
The management of projects, typically (but not exclusively) involving the development and implementation of business processes to meet identified business needs, acquiring and utilising the necessary resources and skills, within agreed parameters of cost, timescales, and quality. The adoption and adaptation of project management methodologies based on the context of the project and selecting appropriately from predictive (plan-driven) approaches or adaptive (iterative/agile) approaches.
Profiel
- Defines, documents and carries out small projects or sub-projects (typically less than six months, with limited budget, limited interdependency with other projects, and no significant strategic impact), alone or with a small team, actively participating in all phases. Identifies, assesses and manages risks to the success of the project.
- Applies appropriate project management methods and tools whether predictive (plan-driven) approaches or adaptive (iterative/agile) approaches.
- Agrees project approach with stakeholders, and prepares realistic plans (including quality, risk and communications plans) and tracks activities against the project schedule, managing stakeholder involvement as appropriate.
- Monitors costs, timescales and resources used, and takes action where these deviate from agreed tolerances.
- Ensures that own projects are formally closed and, where appropriate, subsequently reviewed, and that lessons learned are recorded.
- Takes responsibility for the provision of support services to projects.
- Uses and recommends project control solutions for planning, scheduling and tracking projects.
- Sets up and provides detailed guidance on project management software, procedures, processes, tools and techniques.
- Supports programme or project control boards, project assurance teams and quality review meetings.
- Provides basic guidance on individual project proposals.
- May be involved in aspects of supporting a programme by providing a cross programme view on risk, change, quality, finance or configuration management.
- Contributes to selection of the requirements approach for projects, selecting appropriately from predictive (plan-driven) approaches or adaptive (iterative/agile) approaches.
- Defines and manages scoping, requirements definition and prioritisation activities for initiatives of medium size and complexity.
- Facilitates input from stakeholders, provides constructive challenge and enables effective prioritisation of requirements.
- Reviews requirements for errors and omissions.
- Establishes the requirements base-lines, obtains formal agreement to requirements, and ensures traceability to source.
- Investigates, manages, and applies authorised requests for changes to base-lined requirements, in line with change management policy.
- Implements stakeholder engagement/communications plan.
- Deals with problems and issues, managing resolutions, corrective actions, lessons learned and the collection and dissemination of relevant information.
- Collects and uses feedback from customers and stakeholders to help measure effectiveness of stakeholder management.
- Helps develop and enhance customer and stakeholder relationships.
- Min. 5-7 years of progressive work experience in large scale product or program management and in an agile environment
- Ideally PMI-ACP certified
- Experience working with Digital Marketing teams, in-house or at a leading traffic agency
- Experience with Digital Marketing in a brand environment
- Ideally experience in eCommerce environment
- Ideally knowledge and understanding of the Digital Performance Marketing and/or SEO landscapes, challenges and opportunities.